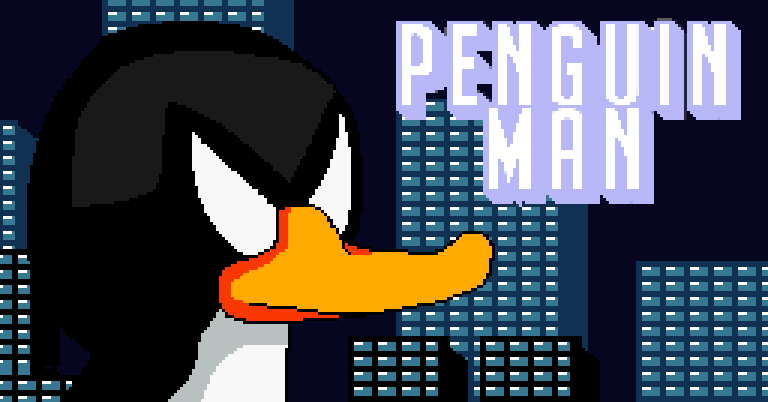 Penguin Man
A downloadable game for Windows
Penguin Man is my first game, and a game I made for the Retrograde Jam 2 in 8 days !
It's a platformer/boss rush fighting game, when you can fight up to 3 bosses and 1 secret boss, in a normal and a hardmode.
I choose to made a NES-style game. One of my favorite game of this console being Megaman 2 the gameplay looks like it ! (And I will not hide that my main inspiration when creating the assets were from megaman games)
Not perfect at all, still have some bugs, but I will certainly update it and add more bosses in months to come !
//=========
By default, the settings.ini file is in your user/AppData/Locale/Penguiman folder.
The default keymapping is :
A : C Arrow keys : Directions.
B : X
Start : Enter
Select : Shift
The default resolution is X3 but can be changed.
Hint : If you want to unlock everything, maybe you should try a certain code in the Main Menu ;)
//=========
SPRITES & ASSETS:Aldeas
DEVELOPPED BY: Aldeas
ENGINE : GameMaker- Studio 1.4
SE : Generated with BFXR
MUSIC : Generated with Audiotracker
Install instructions
Download and launch the .exe